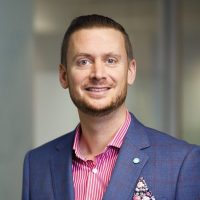 Ten years ago, I vividly recall sitting opposite Richard Justice in a small, humble office in Central Wellington. We had just finished assembling the desks we now sat at and were halfway down our second pot of strong coffee. It was a new day and a new beginning for our careers – the start of something very special…  this was officially ENGEO in Wellington.
We have enjoyed some significant milestone projects since this time. From some of Wellington's tallest, complex commercial towers and Probabilistic Seismic Hazard Assessments through to some of New Zealand's tallest reinforced earth structures designed to facilitate the continued residential growth in the Capital City – ENGEO is undeniably at the forefront of geotechnical engineering, geology and environmental consulting.
Our team of two grew rapidly, along with a loyal following of appreciated clients and industry friends. We now have an impressive team of 26 in Wellington and continue to look for talented individuals to raise the talent density further still! We have made it our business to be friendly and approachable – always providing top-shelf service and technical solutions with pragmatism and thoughtful detail.
I am incredibly proud to see what we have created when you take humility and hunger and combine it with an unrelenting passion for technical excellence and astounding client service. Ka Pai Team Wellington – let's see how far we can evolve and grow in our second decade in the Capital City!
Guy Cassidy, Chief Executive, ENGEO NZ & Australia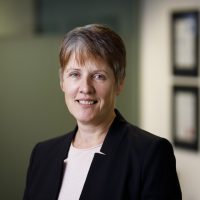 We have come a long way since our humble beginnings in the first ENGEO Wellington office. When I joined there were three others; Guy, Richard, and Alan – just the four of us in a 30 square metre room when I started. Things were cosier back then. Fun times when opening the window in the summer brought in the subtle whiff of fried food and the fire alarm caused the evacuation of the building when Richard put the kettle on for coffee. We have come a long way in those ten years. Now we have air conditioning and a coffee machine. Seriously, we have seen a lot of change over this time. We have a team to be proud of and a solid reputation in the Wellington region because of the great work the team is doing.
I can't wait to see what the next ten years brings.
Karen Jones, Wellington Office Leader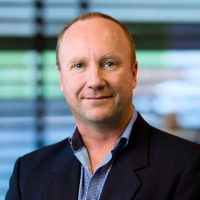 In 2011, somewhere in a car in the Kaimai Ranges, I had a confidential chat with Guy Cassidy about the possibility of us setting up a Wellington Office. Guy was surprisingly receptive to the idea and to the challenge that it would present. After months of discussions and a fair amount of clandestine planning, in early 2012 we announced our resignations from our respective organisations.
On2 April 2012, Guy and I found ourselves staring across an empty office in Panama St in Wellington's CBD. Two quickly became three when Alan joined us and we became a team of four a few months after that when we welcomed Karen. We became six, all inside eighteen months when Tomasz and Bronwyn arrived.
There is a song by REM that has the line It's a new day and the coffee is strong… and I must admit to saying this many times in the earliest days, but that fitted our thoughts and never give up attitude that we had (and still do have). And yes, the coffee was actually pretty darn strong! 10 years later, the ENGEO team of two in Wellington is a highly functioning team of 26. It's incredibly humbling to think that the office has this many people that want to work with ENGEO, have families, have hopes and dreams, all because of a conversation in a car!
Richard Justice, Principal