ENGEO New Zealand began in April 2010 as Geoscience Consulting (NZ) Ltd. a Geotechnical Engineering consultancy based in Christchurch with two founders. Following the Canterbury Earthquake Sequence, Geoscience was heavily involved in the assessment and rebuild efforts, and staff numbers began to grow rapidly. By the end of the first full year of operation we grew to 11 employees. Geoscience continued to grow rapidly through 2011, and we found it difficult to find good engineers to keep up with our increasing workload. However, during 2011 we met someone from ENGEO in the US and the cultures of our two companies aligned instantly.
"ENGEO was invited to come into New Zealand by a colleague we had worked with for a number of years. We entered New Zealand to assist with the whole post-earthquake recovery, and in the course of doing that we got familiar with Greg and the team from Geoscience. It was instant love and we ultimately joined forces literally within months."
Uri Eliahu, GE, President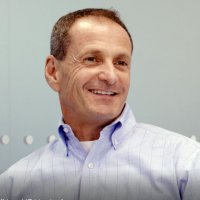 In early 2012 three engineers from California arrived in Christchurch to work in the Geoscience office. They got along so well that in April 2012 we decided to officially join forces. In September 2012 ENGEO acquired a stake in Geoscience, and helped to expand services to include an environmental team. The name changed to ENGEO Ltd in 2014.
ENGEO Ltd (NZ)
Today, we have over 150 staff located in offices throughout New Zealand and Australia, and we continue to grow. In addition to our core consulting business, we have also established  Greater Good Holdings (GGH Ltd), an investment company also based in Christchurch.
ENGEO Australia
ENGEO Australia opened in June 2018, choosing the Sunshine Coast as the home for our first office in Australia. We officially opened our Maroochydore premises after opting for the Sunshine Coast ahead of opportunities elsewhere. Over the next five years, ENGEO plans to expand with three new offices around Australia. In May 2019, ENGEO announced a South Australian presence in Adelaide, and in September 2020 the Brisbane office opened.
ENGEO continues to produce exceptional results for our clients, by staff who are passionate about engineering, science and technology.