San Ramon, California June 25, 2019 – ENGEO Incorporated received the 2019 Top Workplaces honor by The Bay Area News Group on Sunday. ENGEO ranked 9th in its size category. The list is based solely on employee feedback gathered through a third-party survey administered by research partner Energage, LLC (formerly WorkplaceDynamics), a leading provider of technology-based employee engagement tools. The anonymous survey measures several aspects of workplace culture, including alignment, execution, and connection, just to name a few.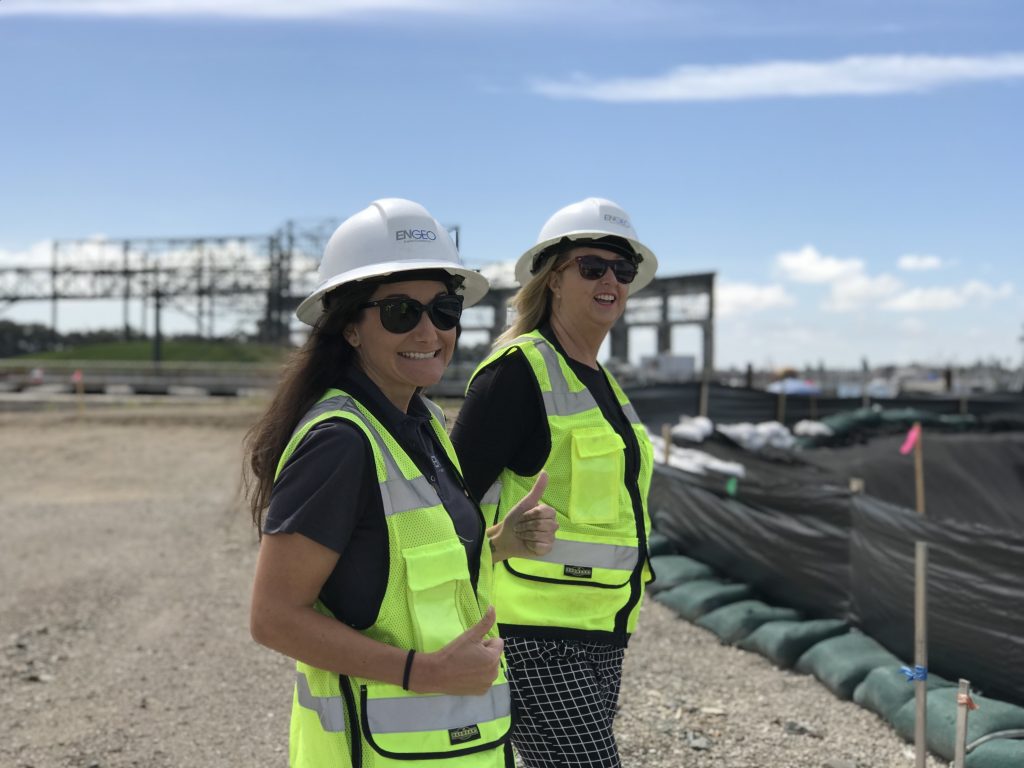 "Top Workplaces is more than just recognition," said Doug Claffey, CEO of Energage. "Our research shows organizations that earn the award attract better talent, experience lower turnover, and are better equipped to deliver bottom-line results. Their leaders prioritize and carefully craft a healthy workplace culture that supports employee engagement."
Uri Eliahu, President of ENGEO says, "Our people, culture and dynamic team create an environment that drives innovation and an ability to take on any challenge. Our employees embrace the Bay Area as the place to live, work and play. We strive to serve our clients and communities in ways that exceed expectations."
ENGEO attributes its success in attracting amazing talent in the Bay Area to several factors, including their unique group interview process, where candidates get a true sense of what it's like to work at ENGEO. Candidates hear the ENGEO story first hand from various levels of the company and are encouraged from day one to share their ideas and feedback. The company promotes healthy living and the flexibility to work in different offices to support a variety of projects.
Jenny Ludwig, Senior Recruiter says, "I have been a fan of ENGEO for over 20 years. I have been an employee for the last 14 years. ENGEO won its first best place to work award the year I joined and has consistently been recognized locally and nationally every year since. This annual recognition is no surprise as I see firsthand why this happens. While we are the same great company we have always been, the recognition has definitely helped put our name on the map. We all strive to raise the bar for ourselves and for our team year after year, and the recognition has helped validate our efforts. It has allowed us to attract and recruit the industry's finest talent to continue to build a bright future. The sense of ENGEO pride runs deep and I'm humbled to think that in some way my small actions contributed to this huge success."
The Best Workplaces in the Bay Area stand out for thriving in the competitive Bay Area marketplace. ENGEO is headquartered in San Ramon, California, and now has 5 Bay Area offices.
"Becoming a Top Workplace isn't something organizations can buy," Claffey said. "It's an achievement organizations have worked for and a distinction that gives them a competitive advantage. It's a big deal."
About Energage, LLC
Headquartered in Exton, Pa., Energage (formerly known as WorkplaceDynamics) is a leading provider of technology-based employee engagement tools that help leaders to unlock potential, inspire performance, and achieve amazing results within their organizations. The research partner behind the Top Workplaces program, Energage has surveyed more than 47,000 organizations representing well over 16 million employees in the United States.