ENGEO announces new leaders to serve clients and staff in New Zealand, Australia, and the United States, including two Principals, four Associates, and two regional office leaders. Steady growth continues for ENGEO with services expanding to new locations. In 2018, ENGEO opened offices in Maroochydore, Australia, Tauranga and Queenstown, New Zealand as well as Valencia, California and Reno in Nevada. In 2019, ENGEO plans to open an office in Seattle, Washington.
"We'd like to extend huge congratulations to these outstanding leaders who have accepted the challenge of becoming new Associates, Principals and office leaders," says ENGEO President Uri Eliahu. "As a company, we continue to grow and diversify and so does our leadership."
"We have a servant leadership model that provides staff with the environment they need to flourish and reach their full potential. At ENGEO people don't report to leaders, leaders serve their team and we welcome our new wave of leadership," says ENGEO Managing Director New Zealand and Australia, Greg Martin.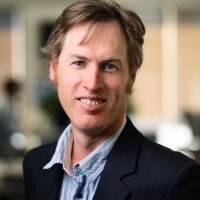 Alan Wightman,CMEngNZ | Principal
Wellington, New Zealand
"The main reason I joined this company is to free myself from corporate nonsense and just be an engineer. ENGEO is a place where we can just get on with it, and use our knowledge to help our clients. As a Principal, I will continue to try to enhance my colleagues' knowledge and skills for the benefit of them and our clients."
Alan's primary interest outside work is cricket. He still plays, even though he is now into his fifth decade. It takes him about three days to recover from a match but he still keeps coming back because he has so many friends on the team.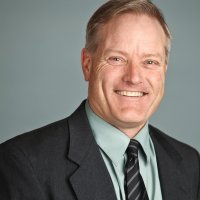 Eric Harrell, CEG | Principal
San Ramon, California, United States
"I am honoured to be named a Principal. I realise that this is not an endpoint, but an amazing opportunity to expand on what we try do well here at ENGEO, working to help others be successful. Over the past 30 years, there have been so many people who have helped me, and passing my experience to others, and continuing to learn from others, is very important to me. A wide range of skills are needed to be a Principal and the challenge will be to improve on those skills that come the least naturally to me."
Eric's work with Geologic Hazard Abatement Districts (GHADs) is very exciting. The number of GHADs ENGEO works with, both forming and managing, is expanding and the services provided to clients through GHADs is growing. The wide range of skills needed to form and manage GHADs is something Eric truly enjoys. The number of people at ENGEO that are involved with GHADs is expanding and Eric is thrilled with the effort and enthusiasm they display.
A surprise fact about Eric: he was born three months premature and at his low point weighed 2 pounds 14 ounces. The doctors told his parents he had a one percent chance of survival. He appreciates how fortunate he has been from the start.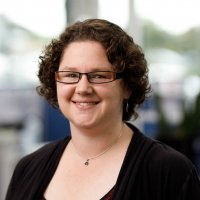 Heather Lyons | Associate Engineering Geologist
Auckland, New Zealand
"I am excited to accept the challenge of becoming an Associate, and look forward to many more complex and rewarding projects with ENGEO. Being part of the ENGEO family is a humbling and fulfilling experience, and it's a joy to be surrounded by energetic and driven colleagues every day."
Heather enjoys large land development projects in complex geological settings. Requiring significant remediation design in order to achieve the development goals, these projects provide a satisfying technical challenge and a rewarding outcome when the land is transformed into a functioning part of the wider community.
A true Geologist, Heather once caught a flight wearing three layers of clothes and with her toothbrush in her handbag, because her suitcase had 20kg of cool rocks in it.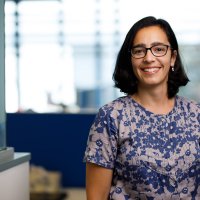 Ana Pereira, CMEngNZ | Associate Geotechnical Engineer
Christchurch, New Zealand
"Becoming an Associate represents a greater responsibility to serve others within the company and serving our clients even better. I arrived in NZ six years ago and if someone had told me that one day I would be an Associate and I could have my dream job, I would not have believed it. English was my third language and I did not know much about earthquakes, so I made a concerted effort to learn as much as I could, as fast as I could. The effort paid off, and ENGEO recognises my experience and skills."
Ana's interests in particular include projects related to large-scale ground improvement and long-term projects that offer good interaction between contractors, engineers and developers.
An interesting fact about Ana is she never wanted to live overseas and is now as far as she could be from her home country, Portugal!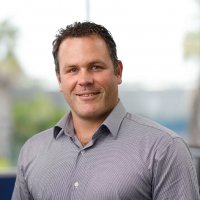 Dave Brodie | Associate Engineer
Auckland, New Zealand
"The collaborative and supportive culture which we have developed both here in New Zealand and in our other offices around the world is truly humbling and a pleasure to be part of and contribute to. I take the challenge to step up to an Associate as being a great privilege, being trusted to provide leadership and guidance to our team and serve them to become empowered to achieve their goals."
Dave's passion is working on large-scale Greenfield/Brownfield projects presenting unique challenges and collaborating with other consultants and clients.
His other passion is spending time in the outdoors fishing and diving in the Hauraki Gulf or the wild Far North.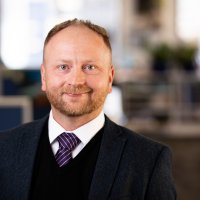 Tomasz Krawczynski | Associate Geotechnical Engineer
Maroochydore, Australia
"I feel privileged to be given this opportunity to serve my colleagues and represent ENGEO as an Associate. I fully understand the responsibility and challenges that come with it and greatly appreciate ENGEO for trusting me with this new role."
Working on projects that present technical challenges, testing and expanding his knowledge motivates Tomasz. He loves being able to collaborate on large design projects, especially the ones which are best delivered in collaboration with a team of different engineers within ENGEO (CAD, GIS, Environmental).
Having recently relocated to Australia to set up ENGEO's Queensland office, Tomasz, who loves the beaches of the Sunshine Coast, is still unfortunately not a surfer.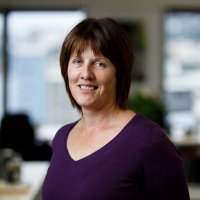 Karen Jones,CEnvP | Associate Geologist, Office Leader
Wellington, New Zealand
"Leadership to me means helping others to be successful – growing and supporting the ENGEO team to be the best that we can be, both in Wellington and all the other offices. Being a leader at ENGEO is a big responsibility but the team that I have around me in Wellington are amazing people and I feel 100% supported by all the other leaders in our business. In my role I am looking forward to steering the ENGEO Wellington office into the next phase of its evolution, to capitalise on the hard work that my predecessor put in, to serve clients and each other to the max and be the best geotechnical, geological, contaminated land and asbestos surveying team in the Wellington region."
Karen is an Engineering Geologist and leads ENGEO's Wellington office. She is experienced in geotechnical, geological and environmental assessments. Her experience covers a wide range of projects, including infrastructure, commercial, industrial and residential developments.
Outside of work Karen loves spending time in the garden if the weather is good, and tending to her animals, including her two Dexter cows named Daisy and Daffodil.
Erika McDonald | Associate Environmental Engineer, Office Leader
Auckland, New Zealand
"I have the honour of leading ENGEO's Auckland-based team. Being a woman in leadership at ENGEO is like…being in any leadership role at ENGEO. It feels inclusive, supported, fast-paced and exciting. We've built a diverse team here, with an inclusive style of proposing, debating and voting on business decisions. This has been an organic process developed by our NZ-based founders and California-based partners; however, there is significant research demonstrating better business outcomes resulting from diverse and inclusive decision-making. It is an exciting time for our business, with plenty of change coming from technology and shifting market forces. We do not proclaim to know every change coming, but we do promise to stay focused on delivering supreme client service and to keep having fun!"
Erika specialises in the assessment, remediation and management of contaminated land and groundwater. Erika leads the Auckland office, serving a staff of highly talented engineers, geologists and environmental scientists.
Outside of work, Erika loves exploring new places. Growing up in the U.S., her Dad fostered in her a love for hiking and skiing. During her time in San Francisco, she gained an appreciation for cooking and enjoying good food and wine.