Announcing New Principals and Associates
ENGEO announces new leaders to serve clients and staff including two Principals and seven Associates. Steady growth continues for ENGEO with services expanding to new locations. In 2019, ENGEO continued to expand geographically, opening an office in Seattle, Washington and in Adelaide, South Australia. This followed 2018's expansion into Queensland, Australia; Tauranga and Queenstown, New Zealand; Valencia, California; and, Reno, Nevada.
"We'd like to extend our congratulations to these outstanding leaders. We are delighted that they have accepted the challenge of becoming new Principals and Associates," says ENGEO President, Uri Eliahu. "As we continue to grow and diversify, our leaders will be instrumental to our success."
"Our culture of empowerment and service, combined with our continuous efforts to provide rewarding work for ENGEO's people, are some of our greatest assets. We promote a direct connection to the communities we serve by prioritising the impact our work has on the built environment, sustainable stewardship, and lasting benefits for our clients and the public," says Greg Martin, Managing Director ENGEO New Zealand and Australia.
At ENGEO, we believe that the best strategy is to have an amazing culture where people are happy and challenged. Once we have that, everything else falls into place. We'd like to congratulate our outstanding, talented staff accepting the challenge of leadership.
NEW PRINCIPALS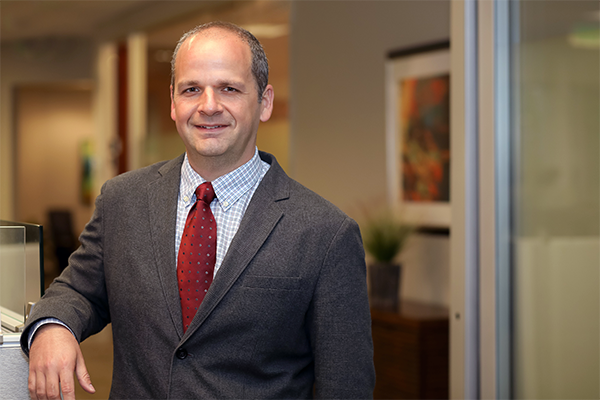 PEDRO ESPINOSA, GE
San Ramon, California
Pedro has been named Principal. Based in ENGEO's San Ramon office, he is passionate about his work and teams.
"The best part of my working day is collaborating with the smartest, most energetic and innovative engineers on the planet. I am humbled every day by the group of people that makes ENGEO one of the best places to work. Great people create great results, and this is what we have at ENGEO. This is why I look forward to coming to work every single day."
Pedro is a highly experienced engineer who has worked on many high-profile projects throughout California and New Zealand. He specialises in complex geotechnical explorations, seismic design, earthquake engineering, foundation design, ground improvement, elevated structures, transportation projects, waterfront projects and deep foundations.
Pedro is the lead geotechnical engineer for ENGEO's work at Treasure Island in San Francisco, the Lucas Museum of Narrative Art in Los Angeles, Pier 70 Redevelopment in San Francisco, multiple Silicon Valley campus developments, and the new Firestone Blvd. Bridge over the San Gabriel River in Norwalk, among many other projects.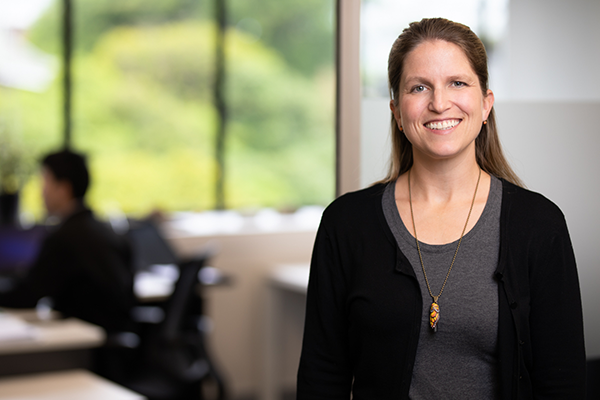 ERIKA MCDONALD
Auckland, New Zealand
Erika has been named Principal and leads ENGEO's Auckland office, serving a staff of highly talented engineers, geologists and environmental scientists.
"I am incredibly honoured to have been given the challenge of being a Principal at ENGEO. We operate so differently than any other company I know. Therein lies both the opportunity and the challenge – to hold ourselves and each other to the highest standard and continue to improve the lives of our team members and clients".
Erika works in the contaminated land industry in New Zealand. She has worked on a number of due diligence projects recently for clients considering purchasing and redeveloping large commercial/industrial lots.
"It's a very fast-paced and interesting part of a project life cycle that can provide massive value to our clients. Being engaged for this work also means our clients have a lot of trust in us".
Outside of work Erika pursues outdoor adventures of all sorts, sharing laughs and good food/wine with friends and family and cheering on her kids in all their endeavors.
NEW ASSOCIATES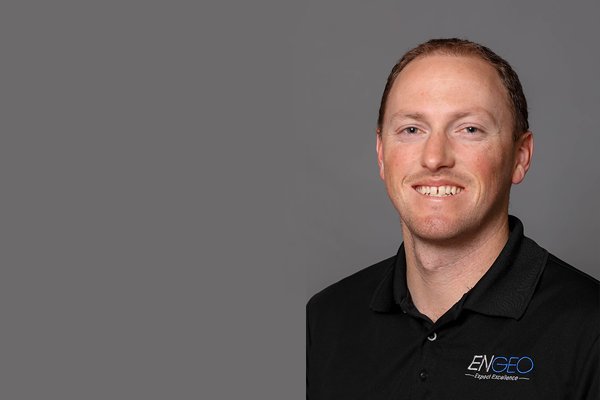 NICK BROUSSARD, GE
Rocklin, California
Nick has been named Associate. He serves clients from ENGEO's Rocklin, California office.
"I am very appreciative of the trust and confidence that ENGEO has bestowed in me to become an Associate. I look forward to increased collaboration across ENGEO and the continued opportunity to represent those that I serve."
Nick joined ENGEO in 2011 and specialises in geotechnical engineering for public infrastructure, DSA projects, and private developments. His geotechnical expertise includes: infiltration evaluations, slope stability and seepage analyses, liquefaction evaluations, settlement evaluations, pavement design, and foundation design. He coordinates closely with clients and project teams to deliver excellent service and innovative engineering solutions.
"Since day one I have had 100% confidence in the leadership of this company, amazed at our capabilities and collaboration, and humbled by the caliber of my colleagues. The diversity and challenge of our projects makes work exciting, but the people we get to collaborate with make it truly a great place to work."
Nick is currently serving projects including Twin Rivers Redevelopment affordable housing project, CNSU Elk Grove Hospital, Grandpark Specific Plan, Liberty Station Subdivision and Campus Oaks Town Center. Other notable projects include Roseville City Hall Annex, 14-Story Stockton Courthouse, and Fairfield-Suisun Unified School District's Public Safety Academy.
Outside of work Nick is out mountain biking, hiking, camping, boating, or hunting with friends and family.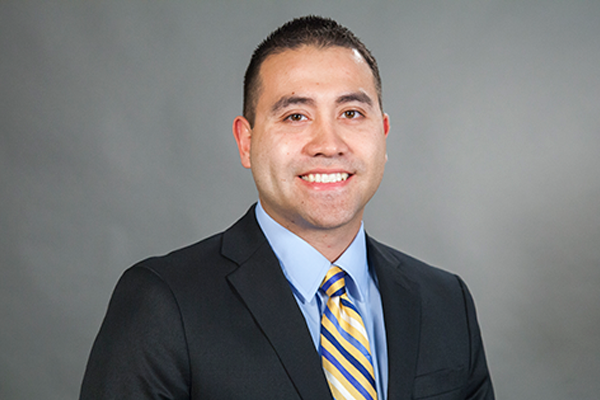 RANDY HILDEBRANT, GE
Santa Maria, California
Randy has been named Associate and leads ENGEO's Central Coast office in Santa Maria.
Randy is passionate about always continuing to learn, staying informed on the newest engineering research, supporting and mentoring students and young professionals, and improving the lives of the community.
"When I think of Leadership, the first word that comes to mind is 'Respect'. Respect for your team members and what they can bring to the table, especially if they have strengths that complement your challenges as a leader. As a leader, I look forward to providing the tools necessary for our team members to succeed."
Randy joined ENGEO in 2010. He specialises in geotechnical engineering, including analysis and mitigation of liquefaction potential; design of reinforced earth retaining wall systems; slope stability and slope hazard mitigation; design of shallow and deep foundations; pavement analysis; geotechnical peer review; and groundwater modeling.
Projects that Randy has recently served include Trilogy at Monarch Dunes in Nipomo, Goleta Train Station near Santa Barbara, the redevelopment of Yerba Buena Island in San Francisco, and the Tassajara Hills Development in Dublin.
Being a dad has been Randy's greatest adventure, even beyond skydiving in California and bungee jumping in New Zealand. "I have a difficult time staying indoors, so we're always going to the beach, camping, hiking, skiing, and traveling."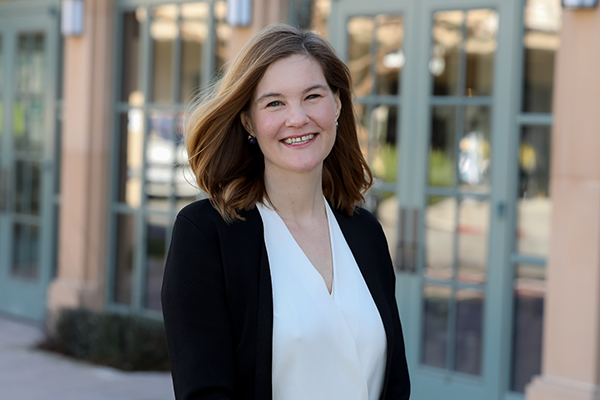 SIOBHAN O'REILLY SHAH, PE
Seattle, Washington
Siobhan has been named Associate. She leads ENGEO's Seattle office, providing geotechnical engineering services.
"Becoming an Associate at ENGEO is an honour and a challenge that I look forward to. Throughout my engineering career with ENGEO, I have had the opportunity to work on interesting and technically challenging projects with a truly wonderful group of people. I look forward to furthering ENGEO's culture and demonstrating our technical excellence throughout the Seattle region."
Siobhan, specialises in design and analysis of shallow and deep foundations, design of excavation shoring, ground improvement techniques, compressible soil consolidation evaluation and mitigation, liquefaction and seismic susceptibility analysis, slope stability assessment, and construction observation services including earthwork construction, foundation excavation, retaining wall construction and pile driving operations. Notable projects include the redevelopment of Treasure Island, Hercules Bayfront Development, and BART Oakland Airport Connector.
"I have been fortunate to bring my love of geology and geotechnical engineering to so many fantastic projects and clients over the years. I am passionate about bringing the very best design to our clients and helping them execute it cost effectively and efficiently."
Outside of work Siobhan loves the great outdoors — hiking, camping, rock climbing, skiing — and in particular currently enjoys the experience of inspiring that same love in her 3- and 5-year-old girls.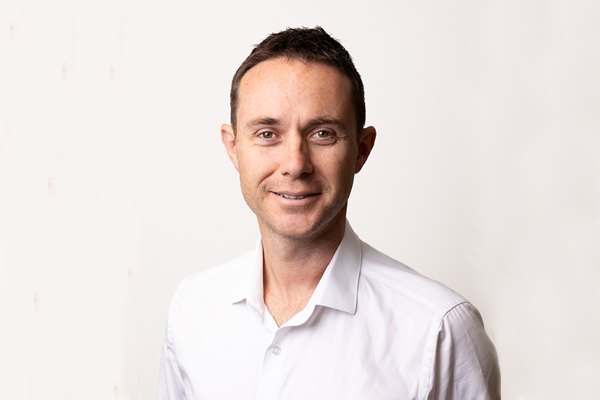 JAMIE RHODES
Auckland, New Zealand
Jamie specialises in the investigation and management of contaminated land and recently completed a risk assessment of landfill gas using a new approach which demonstrated a very low level of risk for a development.
"I'm passionate about table tennis competitions, continual improvement, solving problems, never doing things for the sake of it, and making sure we all have fun."
Jamie loves listening to music, summer camping holidays with his family and friends, and anything that can be turned into a competition.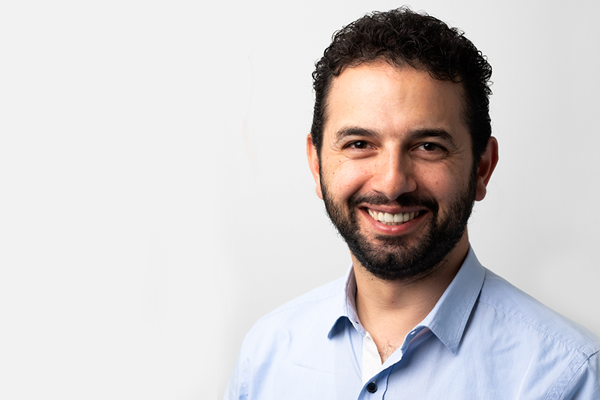 AYOUB RIMAN, CPEng, IntPE
Wellington, New Zealand
Ayoub has been named Associate. He has more than 16 years of experience as a Geotechnical Engineer in New Zealand, the Pacific, Africa and the Middle East.
Ayoub is a positive, innovative, team player, specialising in soil-structure interaction, finite element modelling, seismic assessment, liquefaction assessment, ground improvement design, deep excavations, foundation design (force, displacement and performance based) and geotechnical investigations. He has applied his specialty and expertise in several master planning, building, water and infrastructure projects.
"My passion is to develop and apply new skills and technologies in the geotechnical and seismic fields."
Currently, Ayoub is working on a base isolated importance level 4 hospital building on volcanic ash deposits with a very talented and passionate team.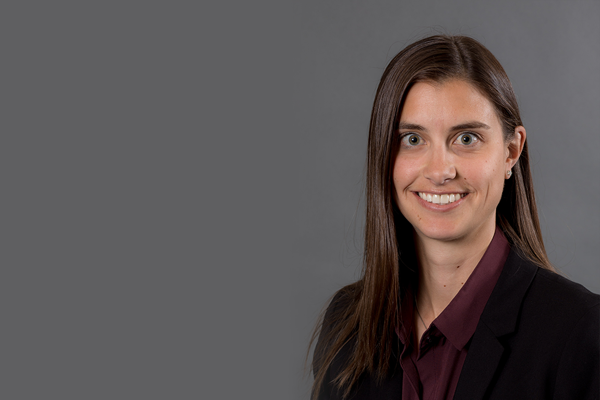 JEANINE RUFFONI, GE
San Jose, California
Jeanine has been named Associate and leads ENGEO's San Jose office.
"I am honoured to join the next ranks of leadership at ENGEO. Every day I am excited to come to work and collaborate with our impressive staff. I am thrilled with the opportunity to continue growing in servant leadership."
Jeanine joined ENGEO in 2011 and specialises in geotechnical engineering, including shallow and deep foundation design, excavation shoring, slope stability analysis, liquefaction and seismic susceptibility analysis, and construction observation services.
Jeanine is predominately serving tech-oriented projects in the South Bay.
Outside of work, Jeanine is trail running, backpacking/camping, and spending time with family.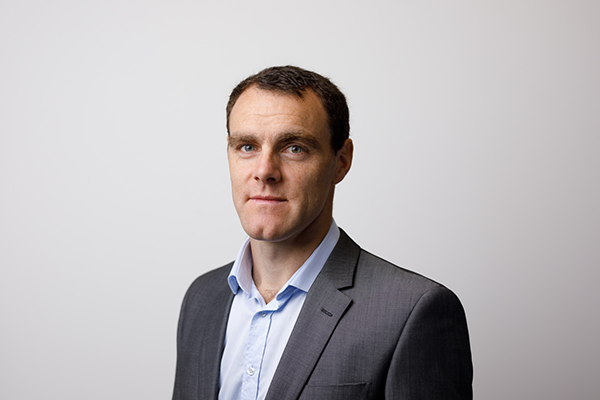 REUBEN WILLIAMS
Christchurch, New Zealand
Reuben has been named Associate. He is on the leading edge of technology advancements in the engineering and development industry. A Geographic Information Systems (GIS) specialist with supplementary skills in data management, analysis, presentation, and project management of technology based projects, Reuben has provided GIS and information systems services to internal and external clients for a wide range of disciplines, and oversees our drone and surveying operations in New Zealand, as well being involved in innovative software development.
"ENGEO is an incredible place to work, in my experience it doesn't get any better. My passion is in learning new things. I think everyone needs to always try to learn something new and expand their interests, no matter what age. I'm looking forward to ENGEO keeping ahead of the game by engaging new technologies to optimize the delivery of value and improve efficiency."
Reuben is a surfer, snowboarder and mountain biker. And, with two kids under 5 he is getting really good at visiting playgrounds!