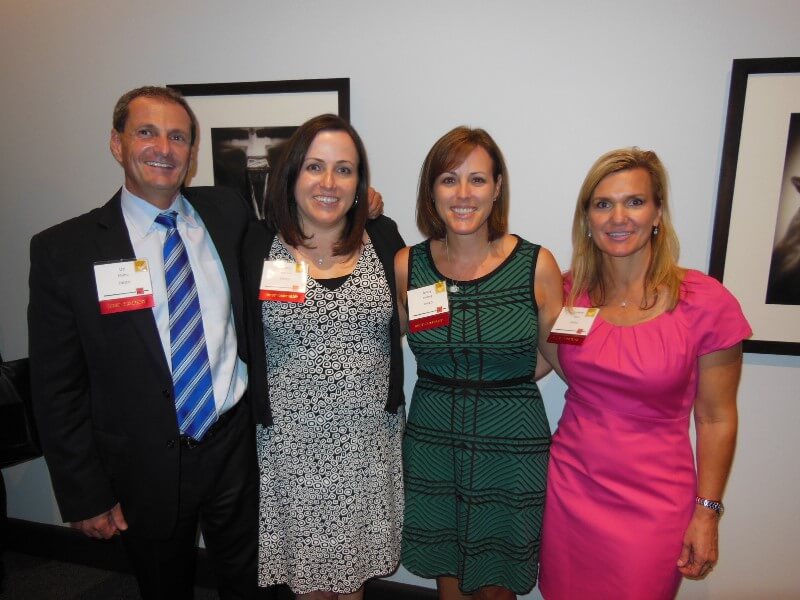 September 20,2013 – ENGEO Ranks 5th Best Place to Work in the United States for the Second Consecutive Year.
Employee trust in the workplace is the leading factor for great workplaces.
ENGEO was named by Great Place to Work® as one of the best small and medium workplaces in the United States on their annual 2013 Best Small & Medium Workplaces list, published yesterday in FORTUNE magazine. Ranked 5th, this is the 3rd consecutive year ENGEO has earned a top-10 ranking. The list has recognized companies with exceptional workplace cultures for the past ten years.
ENGEO participated in a rigorous selection process among hundreds of nominated companies across the country. The process included an employee survey and an in-depth questionnaire about programs and company practices. Great Place to Work® evaluates each application using its unique methodology based on five dimensions: credibility, respect, fairness, pride and camaraderie.
ENGEO president Uri Eliahu says, "We are so very honored to be recognized once again in the top 10 best places to work in the nation. Every person who works at ENGEO is committed to serving each other, our clients and our communities. It is a vital part of our daily lives, and exciting collaboration and enthusiasm are found in every office. This is a humbling honor and a recognition of our amazing family."
"The companies appearing on our Best Small & Medium Workplaces list help us achieve our mission by presenting others with an example to emulate. These companies demonstrate that being an excellent employer leads to business success," said Robert Levering, CEO and Co-founder of Great Place to Work®. "While these companies may be relatively small in headcount, many of them provide services to some of the country's largest and most notable organizations, suggesting that success has not so much to do with size as with the quality of service and experience a company provides. A great workplace, full of great employees, is better equipped to achieve that success."