February 18, 2015 – ENGEO Reports Investment in Leadership. ENGEO, a firm of more than 200 engineers, geologists, environmental scientists, hydrologists and field representatives, announces the promotion of ten leaders to higher levels of service. Says ENGEO president Uri Eliahu, "With expected growth comes the need for additional strong leaders, and ENGEO announces five new Principals and five new Associates. These individuals exemplify ENGEO's values, integrity, client-service ethic and commitment to technical excellence. They combine those traits with great enthusiasm to seize opportunities and make great things happen."
The ten leaders promoted are listed below, and more information on each is provided.
Principals
Bob Boeche, CEG, QSD
Jeff Fippin, GE
Steve Harris, GE, QSD
Greg Martin, PEngGeol
Guy Cassidy, MIPENZ, PEngGeol
Associates
Zac Crawford, CEG
Pedro Espinosa, GE
Joseph Gray, GE, CPEng, IntPE
Matthew Swanson, PE
Craig Wright, CEG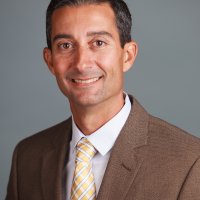 Bob Boeche, CEG, QSD, Principal leads ENGEO's South Bay office in San Jose. Bob has more than 18 years of experience in geologic and geotechnical consultation, project management, SWPPP and construction management services for large residential developments, commercial developments, levees, dams, deep fill and landslide projects, water storage facilities, transportation projects and educational facilities throughout northern California. He is currently serving projects in the South Bay and is committed to making projects successful for our clients.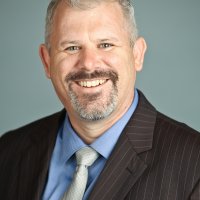 Jeff Fippin, GE, Principal leads a multi-disciplined group at ENGEO's San Ramon office. Jeff joined ENGEO in 2002 and has more than 18 years of geotechnical experience. He is currently the lead geotechnical engineer for the redevelopment of Candlestick Point/Hunters Point in San Francisco and Brooklyn Basin in Oakland. His experience includes waterfront and marine projects, hydraulic structures, industrial facilities, infrastructure improvements, and residential and commercial development. He has significant experience in soil-structure interaction, foundation design, earthwork construction, and structural construction.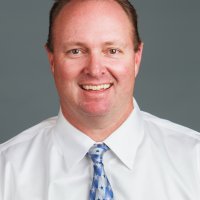 Steve Harris, GE, QSD, Principal leads ENGEO's Central Valley office in Ripon. Steve has more than 18 years of experience in geotechnical consultation, project management, SWPPP and construction management services for large residential developments, commercial developments, levees, water storage facilities, transportation projects and educational facilities throughout northern California. He has been the lead geotechnical consultant on hundreds of projects that have collectively included millions of cubic yards of earth work; thousands of miles of roadway improvements; public infrastructure, including utilities, bridges, tunnels, levees, detention basins, water storage facilities, water conveyance systems, and highways; commercial and retail centers; large residential developments; and civic structures including community centers, public buildings, fire stations and police stations. Steve enjoys developing strong personal and professional relationships with many public and private clients. "I love coming to work, serving staff and helping others succeed."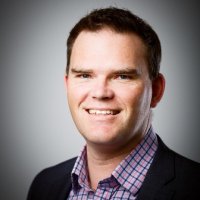 Greg Martin, PEngGeol, Principal leads ENGEO's Christchurch office in New Zealand. Greg has more than 12 years of international experience specializing in engineering geology, geotechnical engineering and geophysics, serving a diverse range of projects. Following the series of earthquakes affecting the Canterbury region, Greg has completed thousands of site suitability and liquefaction assessments for both residential and commercial sites, and has been a member of the Earthquake Commission (EQC) Land Damage Assessment Team. He has also worked in remote locations such as the Al ouj iron ore project in Mauritania and the INCO/Vale Goro Nickel Project in New Caledonia.
One goal Greg would like to achieve in his lifetime is to give away at least $1 million to people in need. He is well on his way to achieving this goal through his instrumental involvement in establishing the Dream Trust, a non-profit organization developed out of a desire to give back to the communities that have helped us grow into a successful business. Currently supporting organizations including: KidsCan, Rescue Helicopter Trusts, Volunteer Service Abroad, Cholmondeley House in Christchurch and various individuals who need a helping hand, the Dream Trust has been able to donate more than $45,000 and many volunteer hours to make a positive difference.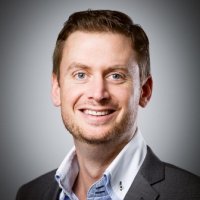 Guy Cassidy, MIPENZ, PEngGeol, Principal leads ENGEO's Wellington office in New Zealand. Guy is a Chartered Professional Engineering Geologist (PEngGeol) with more than 12 years professional consultancy experience. Cassidy's expertise includes geohazard risk evaluation, landslide/slope stability assessment and remediation design, geotechnical design work for multi-story buildings (including foundations, retaining structures and excavations), management and design of large-scale geotechnical site investigations, geological interpretation and technical reporting throughout New Zealand, Australia and the United Kingdom. Specialist interests include the application of geophysics within the field of engineering and the management of geotechnical risk within commercial projects. Guy's experience covers a broad range of industries including transportation, buildings, energy (including renewable) and land development. Recently, Guy was invited to sit on a technical panel responsible for developing national guidance for the site investigation of potentially liquefiable ground in New Zealand.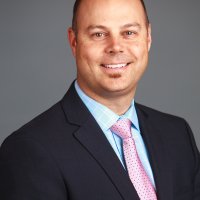 Zac Crawford, CEG, Associate joined ENGEO in 2003 after graduating from The University of California at Davis. He specializes in engineering, environmental geology and geomorphology. Serving ENGEO's Ripon office, Zac has extensive knowledge of the Central Valley region and its complex geology and hydrogeology. His experience includes managing and supporting the River Islands project; a 4,800-acre waterfront master planned community located on Stewart Tract in the Sacramento-San Joaquin River Delta in Lathrop, California. With his support the project has designed and constructed miles of improved levees, a new bridge across the San Joaquin River, a state of the art public school, several multi-use man-made lakes, and a new electricity distribution system to supply power to the planned 11,000 new residential dwellings. Zac is a father of two and enjoys barbequing, trap shooting, golfing, and playing pond hockey when he is not busy serving projects and clients throughout Northern and Central California.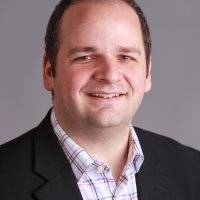 Pedro Espinosa, GE, Associate joined ENGEO in 2006 after graduating from UC Berkeley and again in 2012 after working three years for Earth Mechanics, Inc. in Southern California. Pedro has more than eight years of experience performing geotechnical work throughout the San Francisco Bay Area, Southern California and New Zealand. He specializes in shoreline seismic design, earthquake engineering, bridge foundation design, soil improvement, and soil structure interaction. Pedro has worked in a a variety of projects including transportation, public works, waterfront development, master-planned communities, and commercial and industrial development. From actively serving the Treasure Island Project and having served as geotechnical engineer for the BART Oakland Airport Connector and multiple Caltrans projects, Pedro is an asset to every team.
Joe Gray, GE, CPEng, IntPE, Associate joined ENGEO in April 2005, and for the past several years has worked in our Christchurch, New Zealand office. Joe was one of six ENGEO engineers to first travel to Christchurch in response to the disasters following the earthquakes of 2011. He has been an integral part of the reconstruction efforts, where ENGEO has since performed geotechnical evaluation on thousands of residential units, as well as supporting the establishment of ENGEO's operations throughout the country. Joe's expertise includes geotechnical instrumentation, liquefaction analysis and mitigation, and ground improvement design/construction. He has performed various roles for projects from subsurface exploration and classification, analysis and geotechnical design, to quality control during construction phases.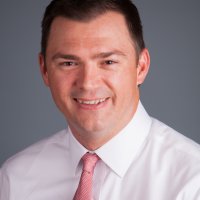 Matt Swanson, PE, Associate joined ENGEO in 2001 and has recently relocated from ENGEO's Ripon office to lead ENGEO's Southern California operations from their Irvine office. Utilizing years of field experience in special inspections and soils, Matthew specializes in managing grading and improvement testing and observation services, foundation design, levee systems analysis and design, geotechnical explorations, and pavement recommendations. He is currently managing the geotechnical engineering, environmental consultation and field observation and testing services for the redevelopment of 3,724 acre Marine Corps Air Station El Toro, and continues to serve levee evaluation projects in the California Central Valley. Matthew says, "I am very excited and honored to become an Associate at ENGEO; I look forward to continuing to serve our clients and grow ENGEO's presence in Southern California.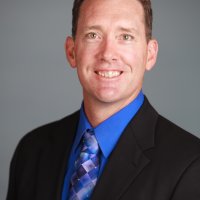 Craig Wright, CEG, Associate joined ENGEO in 2004 and currently serves in ENGEO's San Ramon office. Craig provides geotechnical consultation, project management, field mapping, fault and landslide investigations, geotechnical hazard analysis, stormwater monitoring, and geotechnical instrumentation installation and monitoring services. Specializing in hillside grading, Craig has been involved in the technical grading of many large-scale subdivisions in the East Bay.
###