Technical excellence and exceptional service stand at the core of ENGEO's philosophy. Today, ENGEO, the world's most comprehensive geoscience engineering firm, announces the promotion of nine outstanding individuals including three new Principals and six new Associates. These individuals continuously exhibit a deep dedication to their field, and are dedicated to serving clients and staff throughout the Western United States, Guam, Australia and New Zealand.  
 "It is truly humbling to work alongside so many extremely talented and committed colleagues who help us to raise the bar on excellence in everything we do each and every day.  The invitation to Associate and Principal at ENGEO is a challenge – to elevate our people and service in extraordinary ways," says Guy Cassidy, CEO of ENGEO Australia and New Zealand operations.  "It is so gratifying to see this challenge accepted and great strides already being made in 2023."  
 We are truly honored and humbled to share that Yanet Zepeda, Greg Cubbon, Victoria Drake, Greg Snook, Rowan Cook and Simon Foley will take on the challenge of Associate and that Jeanine Ruffoni, Brooks Ramsdell and Paul Fletcher have accepted the challenge to serve as Principal," says ENGEO President Uri Eliahu. "They truly embody ENGEO's values of selfless commitment to the success of others, technical excellence, and extraordinary service." 
NEW PRINCIPALS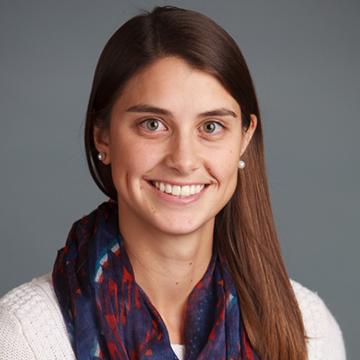 Jeanine Ruffoni, GE  | San Jose, California
Jeanine has been named Principal. She has extensive experience designing and managing both public and private projects in challenging geotechnical environments including civil infrastructure, multi-use urban infill projects, high-rise buildings, excavation and shoring, master-planned communities, hillside grading, and shoreline redevelopment projects. Jeanine is dedicated to the client's success and actively manages all phases of a project, including due diligence, resource agency permitting, design, and construction. Notable projects include Google's Caribbean Campus and Downtown West redevelopment among other Silicon Valley campus developments.  
"It is an absolute honor to accept the challenge of becoming Principal. I feel very fortunate to be surrounded by such talented and passionate people, and I look forward to seeing how we continue to raise the bar".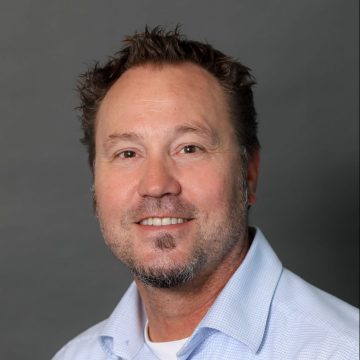 Brooks Ramsdell, CEG | San Ramon, California
Brooks has been named Principal. Brooks is an expert Engineering Geologist with over 24 years of experience on a variety of challenging projects. He joined ENGEO in 2001 and has extensive experience with projects involving all phases of geotechnical studies for small- to large-scale residential, public works, commercial, quarries, and multi-use developments. Brooks has a vast knowledge of California geology and expertise in the area of rock mechanics, geologic hazards including fault mapping, landslide characterization, and remediation. His responsibilities include conducting geologic hazard assessments and providing recommendations for mitigation on various private residential and public works projects, including residential subdivisions, water tanks, reservoirs, and sanitation-related infrastructure. He also has extensive experience both with observations during construction of large grading and landslide remediation projects and with coordinating geotechnical work with contractors and property owners and interfacing with inspectors, peer reviewers, and public agency personnel. 
 "I love every day I come to work at ENGEO because I get to work with such an amazing group of talented people. I am honored for this opportunity to serve as a Principal of ENGEO and look forward to all the amazing things we are going to accomplish together."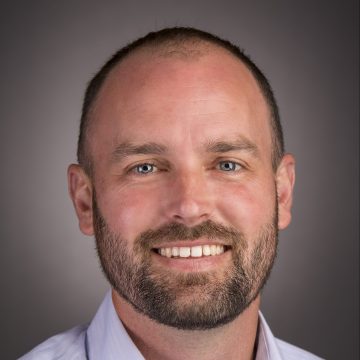 Paul Fletcher, CMEngNZ | Auckland, New Zealand 
Paul has been named Principal.  Paul has had considerable experience with infrastructure projects such as state highway realignments and upgrades, power system upgrades including substations and upgrade and maintenance work for the New Zealand railway network. In addition to this, he has had extensive experience in land development; commercial, residential and industrial subdivisions as well large industrial and commercial construction projects. 
"I am honoured to be a Principal at ENGEO and excited to guide our staff in raising the bar by providing technically excellent work and world class service to our clients"
NEW ASSOCIATES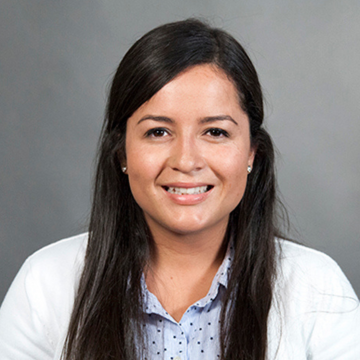 Yanet Zepeda, PE | San Jose, California 
Yanet has been named Associate.  Yanet serves private and public projects in challenging geotechnical environments throughout the Bay Area. Yanet specializes in complex geotechnical investigations, finite-element modeling, evaluation and mitigation of compressible soils, and deep excavations. Her experience includes urban infill developments, high-rise buildings, hillside grading, and large infrastructure projects. 
"I am thrilled to accept the challenge of becoming an Associate. It is a privilege to be part of a team composed of passionate and technically talented individuals. I look forward to championing the success of our clients every day by advancing ENGEO's mission of providing cutting-edge technical expertise while delivering outstanding client service."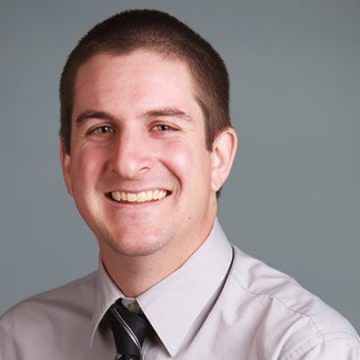 Greg Cubbon, PE, CEG | Reno, Nevada
Greg has been named Associate and leads ENGEO's Reno office. He has experience providing engineering geology and geotechnical engineering services in northern Nevada and throughout California. Greg specializes in sites with complex geology, hillside grading, slope stability, subsurface investigations, and fault studies. He provides geotechnical design services, project management, and oversight for a variety of projects. Greg's experience includes large scale residential developments in hillside terrain, urban infill projects, and infrastructure projects involving water tanks, canals, and large diameter pipelines.   
"I am thrilled to become an Associate at ENGEO. I am very fortunate to be surrounded by a group of such dedicated and hard-working individuals, and I'm excited to continue contributing to the success of my peers and our clients."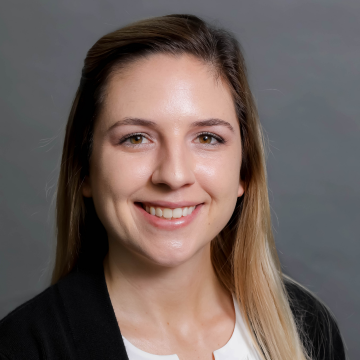 Victoria Drake, PE, QSD, ToR | San Diego, California
Victoria has been named Associate. Victoria provides water resources, geotechnical, and environmental engineering services through planning, design, and construction. She supports a variety of projects in both the public and private sectors, including master-planned communities, mixed-use developments, and capital improvement projects.  
Victoria specializes in stormwater management, erosion control, construction dewatering and discharge, and regulatory compliance. She has developed and implemented Construction Stormwater Pollution Prevention Plans for linear utility projects, large-scale developments, and transportation projects across California.  
"Since I joined ENGEO in 2017, I've been supported, encouraged, and mentored by many of the Associates and Principals on our team. Over the years, ENGEO has helped me unlock new levels of my potential, which has allowed me to grow to this exciting point in my career. I am both humbled and honored to be presented with the opportunity to serve our staff and our clients as an Associate. I look forward to continuing to serve our staff and clients beyond expectations."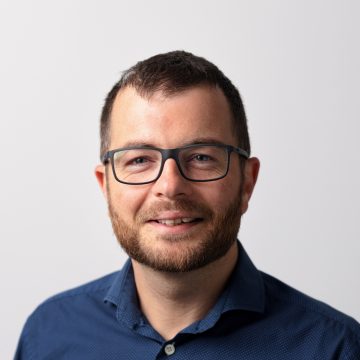 Rowan Cook  | Christchurch, New Zealand 
Rowan has been named Associate and leads ENGEO's Christchurch office. He serves projects throughout New Zealand , focusing on engineering geological investigation and reporting, coupled with numerical and qualitative liquefaction, lateral spread and slope stability assessments. Rowan has international experience, including work on a range of large-scale projects near San Francisco, focusing on ground improvement trials and fault trenching on several sites. Rowan fills a wide range of roles within a project team from project lead through to technical support and financial management. 
"It has been amazing to see ENGEO grow in Australasia over the last 11 years from a team of 10 to a team of 150. To be given the challenge of leading as an Associate is both humbling and exciting, and I look forward to serving our clients and staff in this capacity. I can't wait to see what the next 11 years brings!"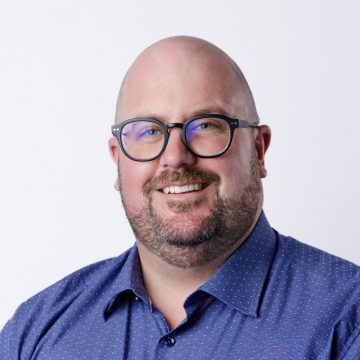 Greg Snook, CMEngNZ | Tauranga, New Zealand 
Greg has been named Associate. Greg is an Engineering Geologist with experience throughout New Zealand and Australia. Greg has been involved in a number of landmark residential and commercial land development projects within complex geological settings and has worked across many large capital and private infrastructure projects. Greg's experience includes geological mapping, hazard assessment/response assessments, geotechnical constraints zonation, project management, stability assessments, liquefaction and lateral spread analyses, ground improvement feasibility/design, geotechnical instrumentation, temporary works assessments and land retention design solutions. 
"I'm excited to accept the challenge of becoming an Associate of ENGEO working with our amazing team. I look forward to pushing the envelope for our clients and continue to provide relevant, practical and cost-effective solutions to their challenges."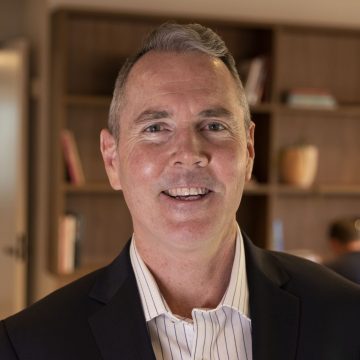 Simon Foley, RPGeo | Brisbane, Australia 
Simon has been named Associate. Simon is an Engineering Geologist with extensive geotechnical investigation experience having worked on major road and rail, bridge and tunnel, renewable energy and mining sector projects, across Australia and the South Pacific Region. Areas of his technical specialization include soil and rock logging, geological and geotechnical mapping, site characterization and modelling, source rock assessment, slope stability assessment, geotechnical analysis and design.   
"I am delighted and honored to accept the challenge of representing ENGEO as an Associate. In particular, I am looking forward to playing a part in the technical and professional development of our talented younger staff, and in building the profile of our team as we grow our business here in Queensland, and more broadly in the Australasia-Pacific Region."