ENGEO ANNOUNCES NEW LEADERSHIP
ENGEO, the world's most comprehensive geoscience engineering firm, announces ten new leaders to serve clients and staff. The two Principals and eight Associates based in California and New Zealand are outstanding individuals dedicated to the success of others, demonstrating their technical excellence and commitment to clients. The privately held company recently celebrated its 50th anniversary, with continued global growth, now spanning 22 offices across the United States, Guam, Australia and New Zealand.
"We are proud to present these outstanding individuals with the challenge of serving as Associates and Principals. They embody ENGEO's values, support our family culture, and maintain our obsessive focus on client service and client success. They love to serve and are selfless, eager, and hard-working," says ENGEO President Uri Eliahu on the appointment of the new Principals and Associates.
"It's both humbling and exciting to invite these tremendously talented individuals to take the challenge of being our newest Associates and Principals at ENGEO. Their leadership elevates us all," says ENGEO CEO, New Zealand and Australia, Guy Cassidy.
NEW PRINCIPALS
Ayoub Riman, CMENGnz– Principal, Wellington, New Zealand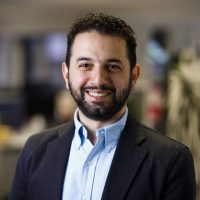 Ayoub has been named Principal. Ayoub specialises in soil-structure interaction, finite element modelling, seismic assessment, liquefaction assessment, ground improvement design, deep excavations, foundation design and geotechnical investigations. He has applied his specialty and expertise in several master planning, building, water and infrastructure projects.
"I am excited to accept the challenge of being a Principal of ENGEO; I will continue to enjoy serving and being served by a humble, hungry and smart team that seeks excellence relentlessly. Technical excellence, R&D and innovation are at the core of what we do, and we will continue to do this through the years to come." 
Stefanos Papadopulos, GE – Principal, San Francisco, United States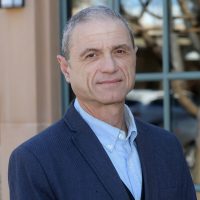 Stefanos has been named Principal. He has extensive experience with a broad range of concentrations within the geotechnical field. His work includes project management and oversight of large-scale projects for public works, residential, commercial and mixed-use developments in urban settings, including military base redevelopment. Stefanos is especially skilled in large hillside grading design. His work has included geotechnical design of highway embankments and levees, tunnelling, deep foundation design of viaducts, designs for water and sewer infrastructure, and compliance with quality assurance and quality control. Stefanos is project manager for Treasure Island, Hunters Point and Candlestick Point Redevelopment projects and the San Francisco International Airport Terminal 1 Boarding Area A.
"I'm truly humbled and honoured by the ENGEO principal challenge.  I'm excited about the opportunity to help our clients achieve their goals, our staff to reach their full potential, and ENGEO to continue providing world-class service to all our clients."  
NEW ASSOCIATES
Ben O'Loughlin, CMEngNZ – Associate, Tauranga, New Zealand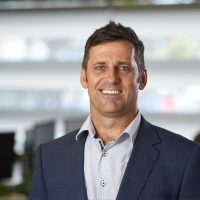 Ben has been named Associate and leads our Tauranga office. He is an Engineering Geologist with experience in New Zealand, Australia and the United Kingdom. Ben has worked for a wide range of clients across many markets and projects including road, rail, bridges, and tunnels; residential, commercial, and industrial building and land development; telecommunications; water projects involving dams, tunnels, canals, and reservoirs; municipal infrastructure including sewerage, water reticulation, and landfills (clean fill and waste); heavy industrial developments including storage tanks, silos, warehouses, hazardous waste storage facilities, and processing facilities. A large part of Ben's career has been associated with lineal infrastructure.
"I am both humbled and honoured to be invited to become an Associate. I look forward to continuing to serve the fine folks here at ENGEO, as well as our loyal clients; and to contribute positively to our awesome team culture and commitment to technical excellence".
Claire Davies, CEnvP – Associate, Auckland, New Zealand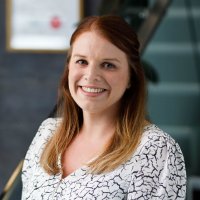 Claire has been named Associate. She is an Environmental Scientist with experience specializing in contaminated land assessment. Claire gained this experience through project management and carrying out environmental investigations for residential and commercial developments in both New Zealand and the United Kingdom, including soil investigations, quantitative risk assessments, management plans, remediation, validations and long-term monitoring and management.
"I am honoured to have been invited to become an Associate at ENGEO and look forward to taking on the challenge. I feel very lucky to be surrounded by such talented and passionate people and look forward to seeing how we continue to raise the bar".
Hazel Atkins, CEnvP– Associate, Christchurch, New Zealand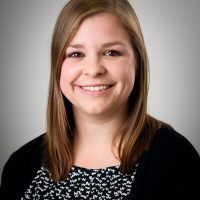 Hazel has been named Associate. Hazel provides environmental consulting services with experience gained in both the United Kingdom contaminated land industry and New Zealand. She is predominantly involved in preliminary and detailed site investigations, site management plans and remediation work for both residential and commercial sites.
"I am honoured to accept the invitation to be an Associate at ENGEO. I am looking forward to helping grow our technical environmental practices nationwide, and to supporting our leadership team in the challenges that 2022 and beyond may send us."
Sam Murray, CMEngNZ – Associate, Queenstown, New Zealand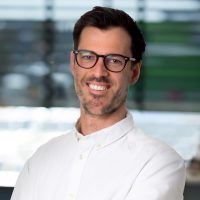 Sam has been named Associate and leads ENGEO's most southern office in Queenstown. Sam is a professional Geotechnical Engineer with experience in the energy, transportation, building and mining reclamation sectors. Throughout his career Sam has had a strong focus in geotechnical and geological engineering allowing him opportunities to work on projects throughout New Zealand, North and Central America. Sam has been involved in numerous multi-discipline engineering projects through pre-feasibility studies to detailed design and construction, which have ranged in scale from small residential to multi-billion dollar.
"'I'm humbled to become an Associate of ENGEO; it's a huge honour to be recognised in such a great company. I'm really excited by our growing team of talented individuals and commitment to technical excellence. It'll be great to see what we can accomplish in the years to come!'
Stephanie Cherfane, CMEngNZ – Associate, Wellington, New Zealand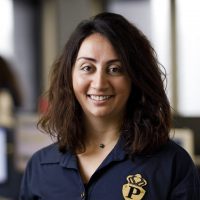 Stephanie has been named Associate. She is a Geotechnical Engineer with key technical experience involving landslide identification, slope stability assessment and remediation, geotechnical design work for commercial and multi-storey buildings (including foundations, retaining structures and excavations), execution of large-scale geotechnical investigations and technical reporting throughout Middle East, Africa and New Zealand. Stephanie's Project experience covers a broad range of industries including transportation, buildings (including education, commercial and high-rise buildings) and land development.
"'I am happy to accept the challenge of being an Associate Engineer at ENGEO. I look forward to helping our team to raise the bar, enjoy the workplace and enhance our technical capabilities." 
Cale Crawford, GE – Associate, San Ramon, United States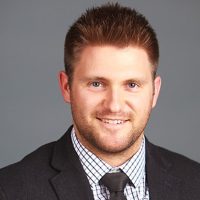 Cale has been named Associate. Cale provides geotechnical engineering services to projects within the Central Valley and throughout the Bay Area, including levee evaluations and improvements, residential and industrial developments, and public infrastructure projects. He has served in a number of roles throughout his tenure at ENGEO, including field representative, laboratory technician, project engineer, project manager, and group leader. Cale specializes in seepage modelling, slope stability evaluation, liquefaction analysis and remediation, seismic evaluation and design, foundation design, and construction management.
 "I am thrilled to accept the challenge of becoming an Associate, and everything that entails. It is humbling to know that the work you've done is considered worthy of such a position by your peers, and I eagerly look forward to continuing to serve our staff and our clients to help our projects and our community succeed."
David Teague, PhD, PE – Associate, San Ramon, United States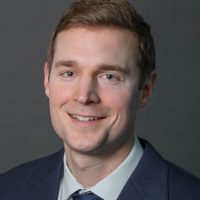 David has been named Associate. David delivers geotechnical engineering with a specialization in earthquake engineering and geophysical exploration techniques. He serves a variety of projects in both the public and private sectors including high rises, waterfront development, and water and wastewater infrastructure. David has extensive experience with seismic site response, ergodic and non-ergodic seismic-hazard analyses, ground-motion selection and modification, and soil-structure interaction. Additionally, David has broad experience with slope stability, excavations, and shallow and deep foundations.
 "I am privileged to work with such a motivated, humble, and technically strong group of individuals. It is my honour to accept the challenge of becoming an Associate. I look forward to supporting the ENGEO family to continue providing world-class client service."
Todd Bradford, GE – Associate, San Ramon, United States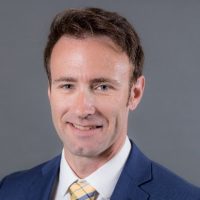 Todd has been named Associate.  He is experienced in designing and managing both public and private projects in challenging geotechnical environments including rail subways, civil infrastructure, multi-use urban infill projects, high-rise buildings, excavation and shoring, master-planned communities, hillside grading, and shoreline re-development projects. His technical work on various projects includes planning and managing geotechnical explorations, 2D and 3D finite-element modeling, liquefaction analysis, ground improvement design and construction monitoring, consolidation settlement analysis and surcharge design, site-specific seismic hazard analysis, seismic shoreline stability, foundation design, temporary shoring design, and static and seismic slope stability analysis.
"Providing quality engineering and supporting our people and clients drives me every day. I feel so incredibly fortunate to be able to do that at ENGEO and I eagerly take on the challenge of contributing to our company and people even more as an Associate."